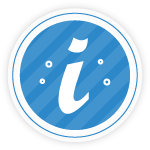 Communication on the functioning of the BPO House Accounting Office
Due to the epidemiological threat, in accordance with government recommendations, BPO House has switched to a remote mode of work. The number of people staying in the office is limited to the necessary minimum. At the same time, the office team informs that the current work has not been disturbed. The telephone line has been forwarded, we are also at your disposal through electronic communication systems.
The implemented measures are preventive, we are primarily guided by a sense of responsibility for the health of our employees and clients.
We wish you health, composure and peace in the coming days.
BPO House Team