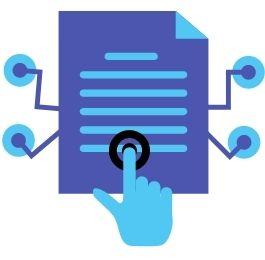 The Central Invoice Register is to be launched in mid-2021. E-invoices issued by entrepreneurs are going to be sent to central database managed by the Ministry of Finance. At the beginning it is to be a voluntary system, in the next stage – obligatory.
Professionals at the 4th Congress of the Tax Council of the Confederation Lewiatan noticed – apart from one positive feature – a lot of potential threats related to the implementation of the Central Register of Invoices. In their opinion, the constant monitoring of invoice data by tax authorities brings with it technical requirements that are not easy to meet and may be the reason, among others, for data leakage. In addition, the proper functioning of the system is based on its universality therefore, it forces the use of digital invoicing.
Central Register of Invoices – how does it work abroad?
Many countries already have such a system in place – of course there are differences between them. It is worth mentioning the solution that works in Portugal. According to experts, the Portuguese model is considered to be successful. The Portuguese authorities note an increase in revenues and a lower level of estimated fraud.
The Portuguese authorities emphasize that the success of this solution was largely based on close and effective communication with all parties involved in the project. As you can see – communication is a key factor in finding a good solution.
Central Register of Invoices – e-commerce as possible early adapter, the rest will follow
Increase in the volume of e-commerce sales caused by Amazon opening their sales in Poland is going to push the change. The giant's parcels will be delivered by, among others InPost, which signed a contract for the next five years. At the same time, for the next seven years, it will also deliver Allegro parcels, which so easily do not intend to give up the field of American competition, and announces the launch of a new logistics service in 2021. This probably means that polish e-commerce will grow even more and the pace of it's growth is going to be even faster.
As for Poland – the expected date of implementation of the Central Register of Invoices is mid-2021. We will follow this issue and update the information.