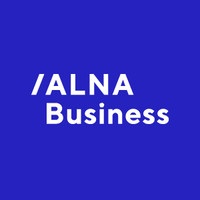 Alna Business is a team of experienced experts with over 25 years of experience in the field of ERP and a leader of international Microsoft Dynamics projects. The company deals with the implementation and maintenance of Microsoft Dynamics and SAP ERP solutions, as well as complementary, industry solutions and add-ons, focused on specific business needs.
The Alna Business team consists of dozens of certified specialists who implement and support projects around the world.
We believe a well-chosen enterprise management system should optimize business processes and utilize available resources, using forecasting models and actual data analysis to help managers make the right decisions at the right time.
Alna Business experts, using their extensive knowledge and experience, work with clients to achieve their business goals. That is why long-term and good relationships with them are so important.
The confirmation of the highest quality of services and expert knowledge of Alna specialists are numerous references obtained thanks to the implementation of several hundred Microsoft Dynamics projects.
Our partner's website: https://alna.pl/eng